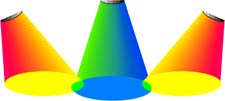 The Gallery of
Legacies
Charleston, SC ~ Laureate Phi
Brooke

Elko, NV~ Preceptor Alpha Beta
Tameka
&
Tayliannah
Atlanta, Georgia ~ Kappa Mu
Maddy
Columbia, SC Alpha Xi
Le Daviah

I would like to thank each of you for
submitting a photo of your legacies so we may feature them!!
We know there are many legacies we haven't featured and
would love to receive those pictures to share.
Just send pictures to
dawnb@betasigmaphi.org
or
send via standard mail to
1800 West 91st Place
Kansas City, Missouri 64114 0500.
I look forward to seeing all of your
legacy pictures in the near future!
Sincerely, Dawn Bogue
Legacy, Envoy, Envoy II Coordinator